Through the generosity of the Happy Hippie Foundation and gc2b, the Trans* Lounge is able to offer binders to trans/GNC folks in need. We are reaching out to youth and adults who are having difficulty in purchasing a binder.
We work on the honor system here so please only request a binder if you are truly in need of one. We have a limited supply of brand new gc2b binders on hand, as well as gift cards in case we don't have the size or style you want in stock. We are also accepting donations of clean, gently binders, so if you have binders that you want to find a good home, we hope you will consider donating them to the Trans* Lounge. Our goal is simply to make sure any and everyone that needs a binder will be able to acquire one.
Determining Your Size
Before requesting a binder, it is very important that you know your size! Binders are serious business and misuse of one may cause unnecessary and potentially serious discomfort. Use a measuring tape and place it under your arms, around your back and chest. The tape should be just below your arm pits. Binder manufacturers are all just slightly different, so if you find yourself in between sizes or a half-inch size, round up to the larger size.
Many of our binders will be coming from gc2b, so we recommend you have a look at their sizing page to properly determine your size.
https://www.gc2b.co/pages/sizing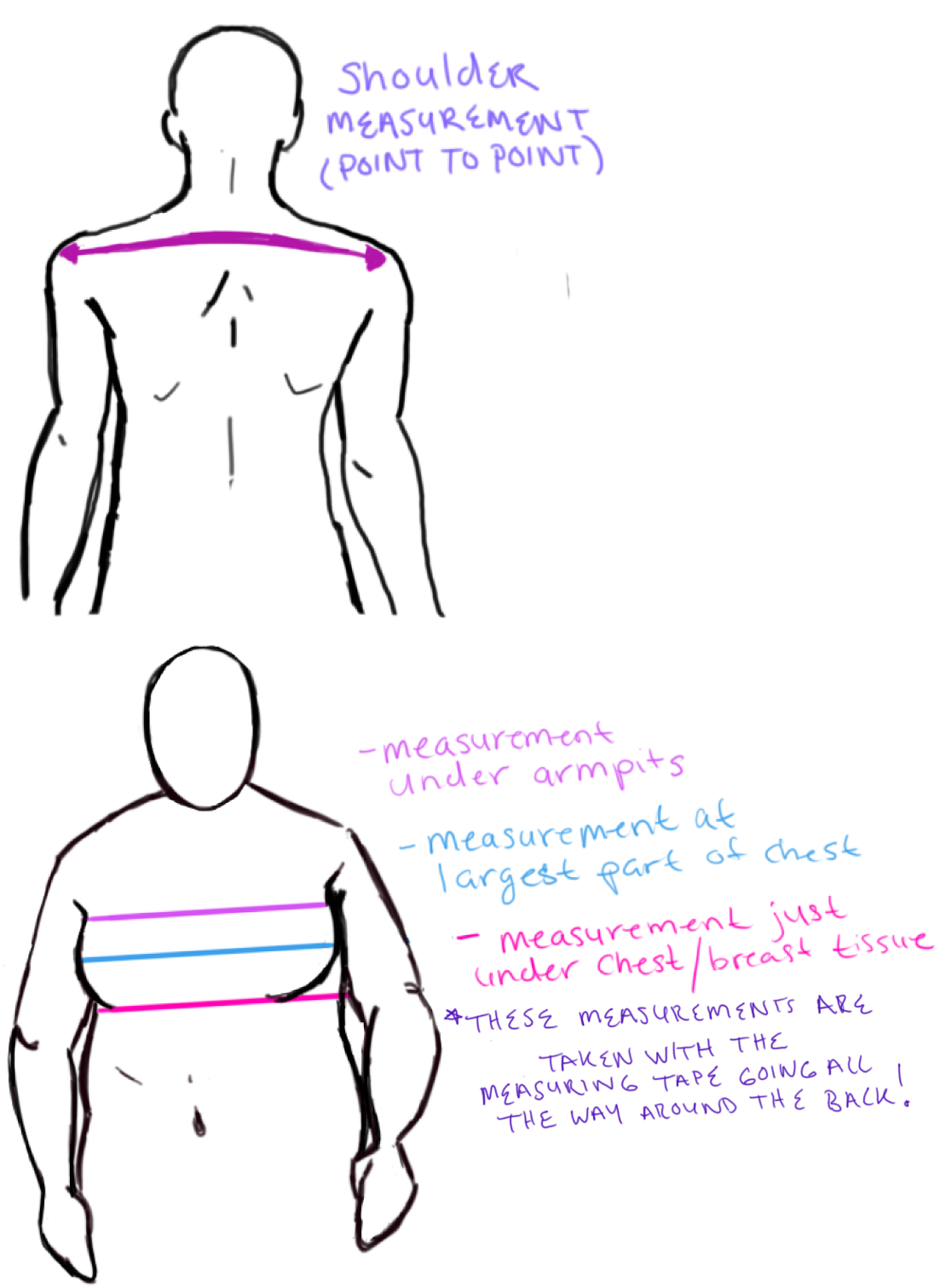 Trans* Lounge Binder Exchange Program Guidelines:
— You must be a member of the Trans* Lounge to be eligble for this program. Registration and all classes & events for Trans* Lounge are 100% FREE. To register for the Trans* Lounge, please visit: https://translounge.org/
— This program is for those who cannot afford or are otherwise unable to get a binder. We work on the honor system here, so please only apply for a binder if you are truly in need and can't afford one.
— Those under the age of 18 years of age are still eligible to receive a binder with proper consent.
— To obtain a binder, you must contact Trans* Lounge Program Manager Gina Bigham at [email protected] and fill out a very short application. Applications can be requested via email or are available at the Los Angeles LGBT Center's Village at Ed Gould Plaza (1125 N. McCadden Pl. Los Angeles, CA, 90028)